You did it! You worked and you worked, spent countless hours laboring over a manuscript, and it finally happened. YOU GOT PUBLISHED!!! Good for you! Now what?
Well… that depends. Was your debut novel a breakout smash and talked about for months on end by everyone on the planet? Is Hollywood beating down your door, begging for your suggestions on who should be cast as your main characters? Did one of the Big Six (now Five) publishers fly you to New York in a private jet for a contract signing in front of international media?
No?
Then you need to write another book. Pronto.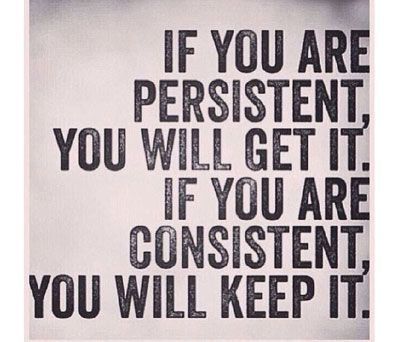 When I was offered my first contract with Samhain, I was over the moon. I was certain my life was going to change in a BIG WAY. And in a way I was right, because it has. My workload has increased to the point where I only vaguely remember what a full night's sleep is. 😛
Why has my work schedule gotten so heavy? It's all thanks to an interview I read on Dear Author with one of Samhain's original authors, Maya Banks. Since I knew she'd gone from being an unknown writer at a digital-first small press to become a New York Times Best-Selling author, I wanted to know how she did it. After all, I knew nothing of the publishing world at that time (sometimes I feel I still don't), so I thought, why not learn from someone who'd started out with Samhain, just like me?
Come to find out, there was no "secret" to her success. When asked what was the best type of promotion that worked for her, Maya Banks's answer was simple:
"Write another book."
If there's any piece of advice I could offer an aspiring author, it would be to always have an idea for a new book waiting on the launching pad while wrapping up your latest project. Don't misunderstand–FINISH THE BOOK YOU'RE WORKING ON. That's hugely important. But once that project is done, don't rest on your laurels. If you want to make writing your career, you have to get in the habit of putting your butt in the chair and pounding on that keyboard all over again.
And again.
And again.
If you're truly a writer, this obsessive kind of behavior isn't a bad thing. Nor will you mind if your first few books don't pay off with international fame, Hollywood contracts and Henry Cavill begging to be your boy-toy just for a chance to play your next great Hero. You write because you can't stop yourself from doing it. It's as necessary as breathing. And if you start to catch on with readers, you get hungry for more. That's why my workload has gotten so heavy. I'm currently working on the third book in my HOUSE OF PAYNE contemporary romance series (Twist's story), and I'm hoping to have it released in late May/early June. This series has been received quite well, and I'm anxious to keep its roll going by reaching new readers. And the most substantial way to promote this series is simple.
Write another book (thank you, Maya 😉 ).
 ***
HOUSE OF PAYNE: SCOUT, the second book in the HOUSE OF PAYNE series is out now for only $0.99!
From pain, beauty is born at the House…
There's no doubt that Scout Upton earned her nickname. From the time she was an orphan bouncing from foster home to foster home like an unwanted stray, she's had an uncanny ability to scout out trouble. Now an integral part of House Of Payne's dominance in the world of ink, her "trouble" alarm triggers every time world-renowned fashion photographer, Ivar Fournier, comes around.
Former model-turned-photographer, Ivar is notorious for making or breaking supermodels, both on camera and off. But when it comes to Scout, he can't get a foot in the door. She doesn't buy his charm or his story of wanting to spotlight body art for his next exhibit. Maybe because that's exactly what it is—a story. Despite being born in a world of privilege, there's a terrible darkness behind his practiced smile, and it all stems from a past he needs to understand. Scout holds the key to that mysterious past, and if he has to break her apart to get it, that's exactly what he'll do.
95,000 words
***This is the second book of the House Of Payne series, but each book can be read as a standalone. Not intended for readers under the age of 18 due to adult language and sexual content***