I've stumbled around for weeks now trying to think of something new to add to the topic of "breaking the rules." Every time I think I might have an idea, someone else uses it and they do it better. That's annoying.
Several months back, I was returning from a meeting with a woman from my church. She's on the county board in one position or another—always has been—and at present she's on the zoning board. I don't know what this involves, but as we drove along, she commented on a house that's recently been constructed in the woods over a quarter mile off the road. There were rules, she said, governing how far from the road you could build a new residence; however, no one seemed to adhere to those rules anymore.
Hmmm, I said (I'm very profound), what's wrong with building way off the road if that's what you want to do? Why is it anyone's business?
Well, she said (she's also very profound), that's just the rule.
But why? I wanted to know.
She didn't know why, but she knew it was the rule and that was enough for her. It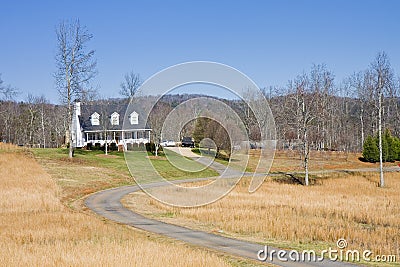 wouldn't have been enough for me, but she's 86 and I wasn't going to argue the point anymore because I wasn't building a new house anyway.
I went to elementary school in an old building with two floors and a basement. All the stairs were in two sets: one set for Up and one for Down. (I'd be willing to bet they'd been built with one set for girls and one for boys—it was an old school—but that's neither here nor there. I just thought it would be interesting to know.)
Now, there was a good reason for the Up / Down rule. Even in a small school—there were 200 of us in 12 grades—it was quite a thumping crowd when class let out, and it would have been completely unsafe if we'd been going in both directions at once.
Every once in a while, if there were no teachers in the hallways and it was that kind of day, some of us went Up the Down Staircase. Or vice versa. And I capitalized that because it's the title to a movie I've seen but can't remember. We did that simply to break the rule. On account of it was, you know, there.
Because something is a rule isn't a good enough reason NOT to break it. Breaking a rule just because it's a rule isn't a good enough reason TO break it. Right?
Works for me. Admittedly, I think it's more important in some things than others. Like the rule that says First do no harm—if you choose to break that one, I don't even want to know you. But if you go the wrong way on the stairs because you're in a hellbent for leather hurry to get a kid to the doctor, hey, that's a no-brainer.
So there I am on rules, and I realize on the reading-back-over-looking-for-typos that I've said Absolutely Nothing New. Thanks for reading anyway. Have a good day. Take the stairs when you leave. No, not those that little people are pounding down—the ones over there. And while you're at it, write a book about a musician or a basketball player—I'll bet it will be great. Sentence fragments, dangling participles, prepositions in the wrong places, and all.