Hey, remember when I said I was going to write an easy, lighthearted holiday novella and have it ready for a December release? Yeah. I remember that, too. Good times, good times.
The thing is, it didn't turn out to be a novella. It's a 71K-word novel, has nothing whatsoever to do with the holidays, and unless I'm completely wrong (again), I suspect it's going to kick off a new series which I'm tentatively calling The Kingfishers.
The only thing I got right was that it's going to be released in a couple of weeks (December 21st). Yay for being right!… unless my editor gets too wrapped up in her own life during the busiest time of the year and doesn't get my manuscript back to me in time to make all the changes. Ugh. I guess I'll get there when I get there. 😉
In any event, I do have the cover art for this latest novella-turned-novel, and I can't wait to share it with you all. So I'm not waiting! Ready? Here it is!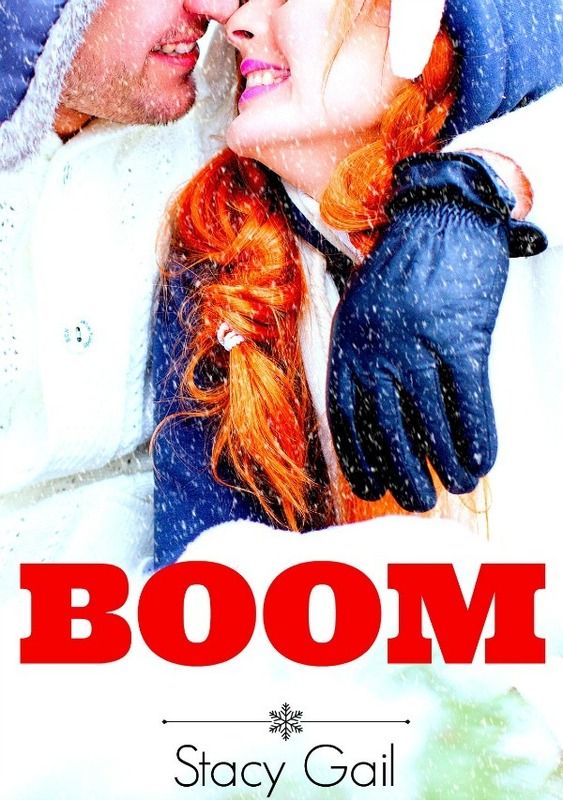 Yep. BOOM. It's a perfect title, trust me on this. And guess what? I also have the blurb to go along with it, because you can't have a cover without the back cover copy, right?
Welcome to Mia's travel nightmare.
Distraught that her long-distance engagement might be on the rocks, Mia Flowers needs a polar vortex diverting her flight to Montana like she needs a hole in the head. She's determined to get face-to-face with her philandering fiancée, but her too-sexy host, Quinn Kingfisher, soon has her rethinking not just her final destination, but everything in her life. All it takes is one stripping-her-naked glance from him, and suddenly her world goes boom.
Quinn's got a hell of a lot on his plate. He's opening Whiteout Mountain Ski Resort in a couple of weeks, and if it's not a success he'll be wiped out. Added to that, his family and girlfriend abandoned him when he left the dynastic Kingfisher casino life to build his dream. He's learned the hard way that he can't rely on anyone but himself, so he's not exactly in the mood to play host to a stranded traveler.
But the tall redhead that fell out of the sky and into his lap has Quinn re-evaluating his priorities. Suddenly his biggest problem is how he's going to keep Mia from flying away from Whiteout Mountain forever.
71,000 words
***This is a standalone contemporary romance with an HEA. No cliffhangers, cheating or love triangles. Not intended for readers under the age of eighteen due to adult language/swearing, and several explicit sex scenes***
So there it is, my latest fun-filled project! I'm looking forward to sharing this new world I've created with everyone, and I've got my fingers crossed that Quinn and Mia will keep you entertained. I know they certainly entertained me, and I absolutely adored their epilogue. It practically wrote itself.
Don't forget to take a peek at my latest release in the HOUSE OF PAYNE series as well, RUDE!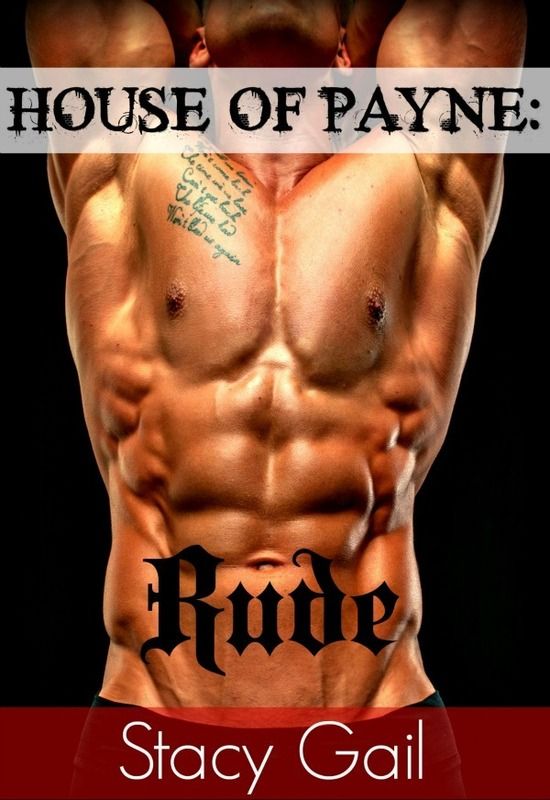 The Last Thing She Wanted… 
From the moment Sass Stone overheard her social worker call her "broken," she's been hell-bent on proving her wrong. A broken woman doesn't have a posse of kickass friends, a foodie lover's dream job and a string of pretty boys she enjoys playing with. Sure, she has scars, but they're buried so far down no one even knows they're there. Certainly her former foster brother, Rudolfo Panuzzi doesn't know about them. The man she'd dubbed "Rude" could sniff around all he wanted, but it wasn't going to get him anywhere. He'd never get inside—her pants, or her heart.
…Was The One Thing She Needed
A dozen years and several combat tours in the Marines has a way of maturing a man, and Rude is no exception. His last mission killed his closest friends and almost killed him, leaving him with wounds on both body and soul. When he looks in the mirror, the haunted eyes staring back remind him far too much of his sexy little foster sister, Sass. That's when he knows there's more to her than he ever imagined… and he's imagined one hell of a lot.
When Want And Need Collide
One by one, Rude destroys the defenses that have kept Sass locked inside herself. But even as she reluctantly allows him to coax her out of her shell, a dark cloud casts its shadow on their world. Is it something from his past… or hers?
109,000 words
***This is the fourth book in the House Of Payne series, but each book can be read as a standalone. Not intended for readers under the age of 18 due to adult language and sexual content***