Wheeeee, it's FINALLY November, which means…
STARTING FROM SCRATCH RELEASES THIS MONTH!!!!!! *yells from the rooftops*
My entire universe is basically revolving around November 21st, the release date of STARTING FROM SCRATCH. This contemporary romance novella, published by Carina Press, will be released both on its own and in the military-themed holiday duology,GIFTS OF HONOR.  (Random note: Yay for the word duology! I didn't even know it was a word until I was a part of one 😛 )
I've had the idea for SfS parked in the back of my head for a long, long time, inspired by a friend whose husband was injured by an IED almost a decade ago.  But I hadn't had any concrete plans of write it until Angela James did an open-sub call for holiday novellas with a military homecoming theme.
Obviously it was time to put my butt in a chair and write.
Sullivan "Sully" Jax is a decorated hero.  As an army Ranger, he saved his unit from a roadside bomb, but suffered a traumatic brain injury in the process.  Like any hero, though, he fights to get back the life he had before he was wounded and for the most part, he does.  There's just one piece that doesn't quite fit.  That piece is Lucy Crabtree, the woman everyone says was once his wife, but he has no memory of her.
That's where things get difficult.  The thing is, Sully might be a hero—after all, he's got medals to prove it—but he's far from perfect.  But that's good, right? I mean, would you know what to do with a perfect hero? I know I wouldn't.  How could I relate to someone all spiffy and sparkly in their epic perfection, when I'm sitting over here in mismatched socks? (For real, I totally am :D)
That's one of the reasons Sully came out so flawed.  But the main reason I find Sully so delicious is because there's nothing sexier, or more noble, than a desperate man willing to go to any lengths to redeem himself in his lady-love's eyes.  I get all sorts of shivery just thinking about it.  *swoon*
For a hero in need of redemption, this must mean he messed up somewhere along the way, and that's Sully in a nutshell. He's punished for his mistake in ways that broke my heart, to the point where I was crying as I pounded away on the keyboard.  I cried for Sully, and for Lucy, who was punished right along with him (that's all I'm going to say right now, as her heroic strength is yummy fodder for another post 😛 ).  The payoff of enduring that punishment is so very worth it, though… if Sully can just believe he's worthy of the redemption he seeks.
I love heroes of all kinds, but my favorite might be the one who has imperfections to overcome. Flaws and quirks make characters more real, more relatable, and more courageous once those flaws are overcome.  Sully shows tremendous bravery on the battlefield and in his recovery.  But he shows the greatest courage of all in accepting his mistakes and learning from them. He's a hero in every sense of the word.
Interested in learning more about Sully and Lucy? Here's the blurb: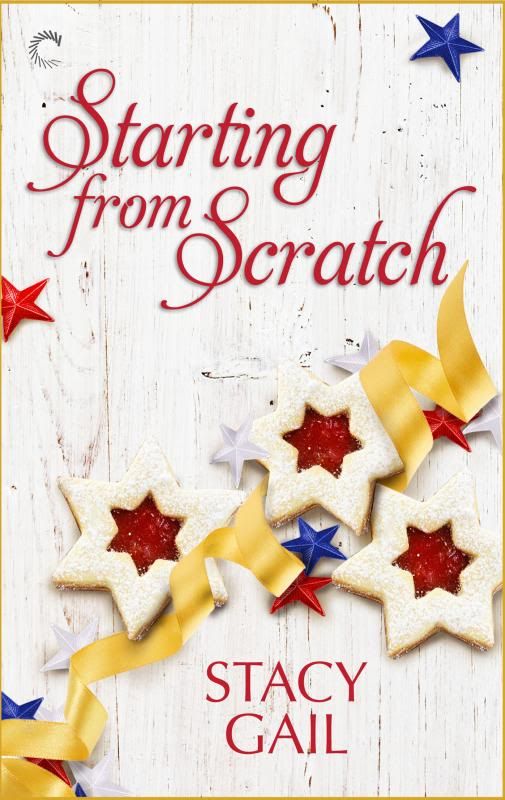 Christmas is the perfect time to start from scratch

 Lieutenant Sully Jax saved his unit during an IED attack, but he couldn't save his marriage. He can't even remember it. Recovered from his injuries, he's come home to the family and friends he knows—and an ex-wife who's a stranger to him.
Lucy Crabtree was heartbroken last Christmas when Sully announced his plan to go on one last tour of duty, and devastated when he asked for a divorce after he awoke in the hospital with no memory of her. She's finally moving on from her hurt and from losing the man she loved more than anything, and her cookie-baking business is taking off just in time for the holidays. But now Sully's back, and she can't deny she still loves him. But how can she trust her heart to someone who breaks it every time she sees him?
Sully might not remember Lucy, but something inside won't let her go. With every bite of her cookies, he finds a new love for Lucy, and he soon realizes he wants to rebuild his life… with her by his side.
QUESTION:  Do you have an automatic buy when it comes to heroes?  Hero with a haunted past?  Bad boy with a heart of gold?  Rugged cowboy?  Indolent and jaded billionaire? Snarling Alpha male?  Tell me what gets your toes curling, and who knows? It might inspire another story. 😉