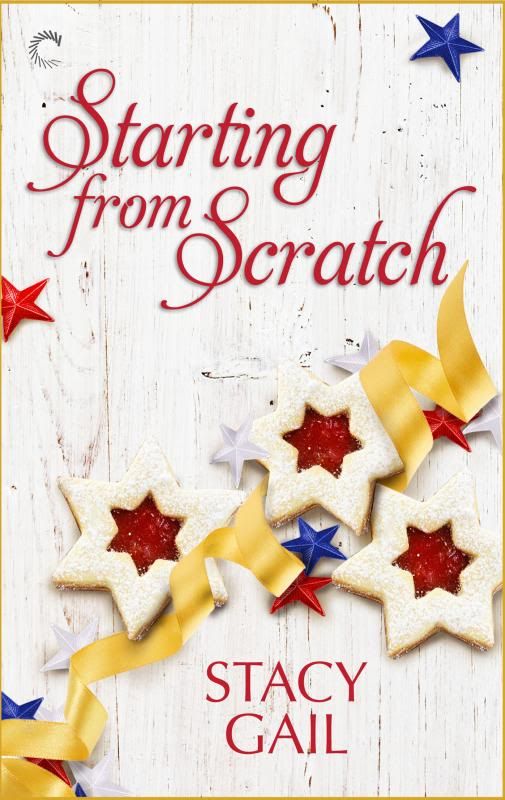 When I wrote STARTING FROM SCRATCH, I had only a vague idea about the heroine's best friend.  This person had to be a comedic foil in a book that dealt with a lot of deeply emotional issues—a much-needed rest stop for the reader, basically. 
At first I thought this character should be like my personal favorite sidekick of all time, Willow, in Buffy the Vampire Slayer (and for your daily earworm, have fun listening to the opening credits! 😀 ).  Willow was AWESOME.    The weirdness of Joss Whedon's Sunnydale would have been enough to make anyone a nervous wreck even without the normal teenage angst.  But for the most part, it didn't faze Willow.  On the contrary, instead of running away like anyone else would, she befriended the one person who was at the very center of the weirdness—Buffy—and played the all-important role of support group.
That's what I wanted for my heroine's best friend.  With an emotionally heavy storyline, I needed a sidekick who knew all about the angst, was even on the periphery of it, but somehow managed to keep my heroine from drowning in it.  This character would also act as a more objective narrator, sort of like my personal mouthpiece, through which I could deliver important plot points without getting it all twisted around.  Secondary characters have the luxury of seeing the field more clearly than the main characters, so they're a great vehicle when it comes to relaying vital information.
The one thing I didn't expect was that my heroine's sidekick was, in fact, a big, sexy man.
Coe Rodas is one of my all-time favorite characters.  When he came into being, during SfS, it was as though he had a life of his own.  Without my guidance, he became male, a genius with all things mechanical, a former stock car driver, with a hint in his background that something had gone wrong in his past:
Lucy frowned at Coe, knowing full well where he was going with this. "Are you saying the plans you made in your early twenties have gone exactly the way you wanted them to? Remember who you're talking to."
When Lucy said that, a light suddenly went on.  Coe's backstory became so huge in my head that I had to consciously keep all his appearances in the book deliberately centered on the main characters, so I wouldn't lose focus on what they had to say.
But now it's Coe's turn in a book all his own.  As I wrap up his story–where he comes from and where he's going (with Lucy playing the supporting role this time around)–I almost don't want to say goodbye to him.  The secondary character who was supposed to be nothing more than comic relief and support is so complex and drop-dead sexy, I don't want to let go.  But I know I have to. After all, there's a certain secondary character in Coe's story that needs my attention…
QUESTION:  Who's your favorite sidekick of all time?