Definition of "fangirl" from Urban Dictionary:
 A   rabid breed of human female who is obsessed with either a fictional   character or an actor. Similar to the breed of fanboy. Fangirls congregate at   anime conventions and livejournal. Have been known to glomp, grope, and   tackle when encountering said obesessions.Hugh Jackman: 'ello.
Fangirl: SQUEEEEEE! *immediately attaches to Jackman's leg*
Jackman: Security!
Yeah.  That would be me when it comes to my favorite authors (and also Hugh Jackman :P).  Probably my all-time favorite author would be the one I grew up reading the most, and that's Nora Roberts. Unfortunately, I did learn a bad habit from her, a habit I had to break when I decided to try and get published (head-hopping, to be specific. NR can pull it off like a champ, but NO ONE ELSE SHOULD EVEN TRY).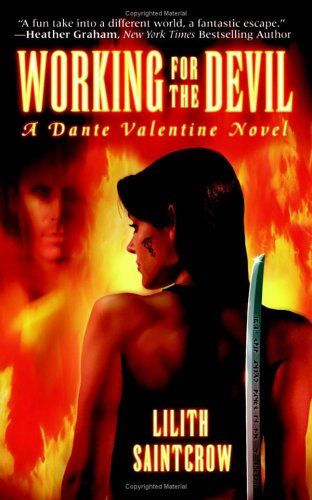 As I grew into adulthood my tastes expanded, and I discovered a new genre called urban fantasy.  Whoa. Nelly.  My intro author into this AH-MAY-ZING subgenre is Lilith Saintcrow, whom I suspect comes from the same smartass tree all my relatives fell out of. Seriously, she could come to a family reunion and fit right in (if we had family reunions, that is. We don't.  We're all such obnoxious smartasses, no one can tolerate the thought.  If we've moved away in the first place, it's because we can't stand being around each other, so why the hell would we want to reunite?  But I digress…).  If you're interested in gritty, laughing-at-the-devil, kickass-chick action, take a peek at Working for the Devil, Book 1 in the Dante Valentine series.
With the resurgence of popularity in contemporary romance, I've discovered new (to me) authors, and most of them write for Carina Press.  Exclusively Yours, Book 1 of The Kowalskis,  by Shannon Stacey was the first book I'd read of hers, and it was MAGIC. Yes, the book opened me to an incredibly cracktastic addiction I personally call The Kowalski High, but even more than that, this book–no, this writer–rekindled my half-forgotten love for contemporary romance.  I am now hopelessly hooked on Shannon Stacey's realistic, rip-your-heart-out-in a-delicious-way writing, and I quietly worship the ground she walks on.  If you love contemporary romance with a vibrant, 21st-century voice that we can all relate to, you NEED to read this series.  Or anything Shannon writes, really.  Go.  Buy.  Then frolic with joy as you join me in my addiction. (Side note: I just pre-ordered Snowbound with the CEO, and the subject of historical restoration makes me chuckle.  My latest Bitterthorn book centers around the reconstruction of Thorne Mansion, which burned down in Ugly Ducklings Finish First. I must have channeled her when I wrote it *snort*)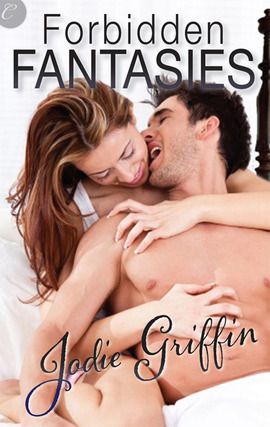 Filed under Bow-Chica-Wow-Wow, I have Jodie Griffin to thank for opening my eyes (and mind) to the world of BDSM erotic romance.  Jodie and I landed at Carina Press around the same time.  I met her on Twitter, and she was just as excited as I was to simply be at CP. To be supportive of my new friend, I bought Forbidden Fantasies without reading what it was about.  When I finally opened it up, my knee-jerk reaction was, "Oh. Bondage.  Um, no thanks."  (Confession: this was due to a personality thing, coupled with a profound lack of understanding of the genre. You see, I'll admit that I'm a teeny bit of a short-tempered chick who won't be pushed around. The thought of any female being "made" to submit had always left me feeling stabby).  But I read Forbidden Fantasies, and… WOW.  I had been so completely wrong about BDSM!  Until I ran into Jodie's writing, I had made the (wrong) assumption that all BDSM was about some power-trippy Alphahole who ruthlessly broke the spirit of an already messed-up woman who mistook foaming-at-the-mouth possessiveness for love.  It's nothing like I'd imagined.  Forbidden Fantasies is about a couple who need to believe in each other again.  Somewhere along the way they had lost touch—and trust—in each other.  Opening up about their deepest fantasies, and believing their love could be made stronger in that sharing, was a beautiful thing to see. With one book, Jodie Griffin taught me so much, and I've told her that I've imprinted on her like a baby bird.  She's my BDSM mommy, and I'm damn proud to admit it.
Are there any authors out there who opened up your eyes, or changed your world for the better?  Nora, Lilith, Shannon and Jodie did that for me.  How about you?