It's release week for our contemporary Christmas anthology, All I'm Asking For. Yay! We've had so much fun working together in preparation for release, and we're excited to share these excerpts with you! Please join us on our blog tour this week and next!
Put love on your wish list
This Christmas, the producer of a small town holiday spectacular is swept away by a handsome Hollywood director. Being stranded in a snowstorm offers a couple a second chance at a future together. And an American in London helps a brooding Brit put the ghosts of Christmas past behind him.
Wherever you are, however you celebrate, this collection of three festive novellas will bring warmth to your holiday season.
Edited by Angela James, this anthology includes:
Tinsel My Heart by Christi Barth
Season of Second Chances by Brighton Walsh
Mine Under the Mistletoe by Kat Latham
Amazon.com | Amazon.co.uk | B&N | Carina Press | Goodreads | Audible
❅❄❅❄❅❄❅❄❅❄❅❄
When a storm strands Claire Hanlin in Chicago on Christmas Eve, the last person she
expects to come to her rescue is Logan Dawes, the man she almost married two years ago. The chemistry between them is dangerously potent, but with nowhere else to go, Claire accepts Logan's offer to stay with him for the night.
Back in the home they shared, surrounded by reminders of Logan and his young daughter, Claire begins to realize how much she misses the family she almost had. After a few cups of Christmas cheer, she falls right back into her ex's arms-even though she knows it means setting herself up for heartbreak all over again.
The magic of the season has thrown him together with the woman he's never stopped loving, and Logan's not about to pass up this gift. He's not the workaholic he was two years ago-his family comes first. Now all he has to do is prove it to Claire, before the snow stops and she flies out of his life for good.
All he wants is a second chance…
His tree was the most pitiful thing she'd ever seen. It was artificial and about two feet tall and as gangly as a pre-teen growing into their limbs. Hours later, after he'd dug through storage to find the Christmas decorations Sophie had made him purchase last year, they were in full decorating mode.
"This is the ugliest tree I've ever seen."
The sound of his laugh, loud and carefree, still warmed her insides. It never failed to bring a smile to her face. "Hey, don't hate on the tree. It can't help how it was made."
"Seriously, putting these ornaments on it isn't going to do anything. It's like putting lipstick on a pig."
It wasn't really that bad, but she needed to deflect before she did something ill-advised. Once again, memories had taken her captive. All she could think about was their first Christmas together after he'd asked her to move in with him. They'd picked out a real tree because that was the kind she'd always had growing up. Logan didn't care one way or another, so he went along with whatever she wanted. After finding one and hauling it to his place, they'd decorated it with twinkling lights and brand new ornaments, and it had been the most perfect tree she'd ever seen because she shared it with the man she loved.
She shivered as she recalled what he'd leaned in to whisper in her ear after the last ornament had been hung. How sad was it that three years later she recalled every detail, down to the brush of his fingers against the back of her neck as he'd pushed her hair aside, then the soft cadence of his voice as he'd whispered that he wanted to fuck her right then, right there, under the lights of the tree.
The sudden illumination of the lights brought her back to the present. When she lifted her eyes to his, he was staring intently at her, and she knew he was recalling the same thing. And though she knew she should, she couldn't look away. His pale eyes were always so entrancing, but combined with the hungry way he was looking at her, she was a goner.
"If you're serious about backing off, you need to stop looking at me like that."
She swallowed, attempting to impart some moisture in her too-dry mouth. "Like what?"
He stepped toward her until he was mere inches away. Her nose came to his chest, and she wanted to press her face to it and inhale deeply. She wanted to slide her arms around his waist and hold him to her, and then she wanted to let him take her right there on the floor under the lights like they had that night so many years ago.
His finger pressed lightly under her chin, tipping her face to his. He slipped his hands around to cup her face, his thumbs sliding on her jaw. Without conscious thought, she reached up and gripped his forearms, closing her eyes. His lips fluttered barely-there kisses along her cheekbones, her eyelids, her forehead. His hands slipped down to her neck and his lips took a path to her ear. When he spoke, his voice was like liquid sex, and she wanted to drown in it. "Like you want me to bend you over the couch and fuck you right here."
Available at amazon | barnes & noble | carina | ibookstore | kobo | amazon uk 
❅❄❅❄❅❄❅❄❅❄❅❄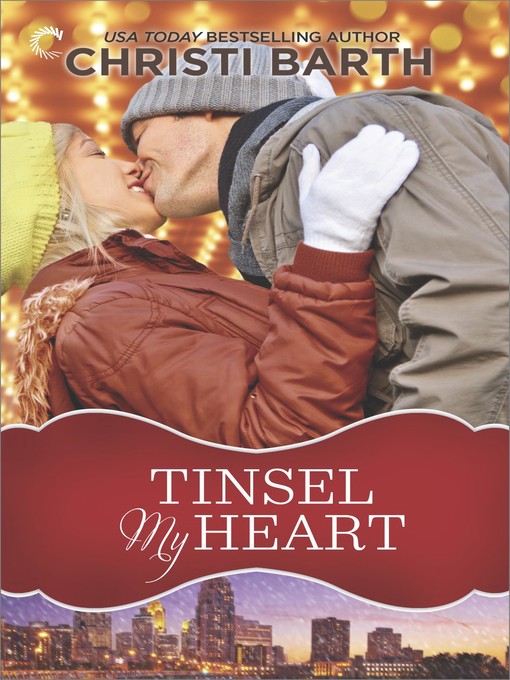 Becca Huntley's produced the Lyndale Park Player's over-the-top Christmas pageant for ten years. The beloved Minneapolis tradition is the theatre's main fundraiser. But this year's production is almost canceled when their director disappears into rehab at the last minute. Good thing his directing partner steps in to save the day. Except for the minor fact that he hates everything about Christmas.
Jack Whittaker wiped the Twin Cities off his shoe with his graduation tassel and never looked back. But duty compels him to fulfill Tyler's promise to direct the show. Even though it means working side-by-side with Becca, the girl he always wanted, lost to Ty, but never forgot.
It'll take more than a few handfuls of tinsel to soften Jack's heart toward Becca's favorite holiday. Steamy kisses that melt the snow right off his boots are a step in the right direction. They'll both discover that Christmas is about making each other's dreams come true. But will doing so destroy their chance at a happily-ever-after together?
Purchase at | Amazon | Barnes & Noble | Carina Press
Her bad boy best-friend-crush from high school is all grown up…and ready to take their relationship to the next level.
She picked up the end of her braid and tickled his cheek. "Told ya."
The silken hair set off a chain reaction in his body. Blood pounded south in great, galloping leaps and bounds to pool in his crotch. Jack hadn't experienced an insta-hard-on like that in years. He quickly shifted the black script binder across his lap.
"You've changed, Becca."
"Since high school? I would hope so." Then her lips pursed. "Okay, you've piqued my curiosity. Exactly how have I changed?"
"You've grown from a pretty girl into a beautiful woman."
"Oh." Her pale cheeks turned the color of ripe strawberries. It made Jack wonder if her nipples were the same color. Or would turn that color after he used his lips on them. "Um, thank you. And let me just say that adding a few pounds of pure muscle didn't hurt you any, either."
Interesting. Might as well push a little harder, see what developed. "Here I thought you were going to comment on my righteously masculine goatee."
As if lifted by marionette strings, her hand rose, scraped along the end-of-day stubble on his cheeks to trace the outline of the goatee. "It, ah, makes you look devilish."
"Want to dance with the devil?"
"What?" Her gaze flew up to meet his as her hands dropped to her lap. "You want to dance?"
Super literal people made flirting much more difficult. Jack sighed. "Metaphorically." When she still looked bewildered, he continued. "Forget it. Do you want to have dinner with me?"
She blinked, rapidly. Looked down at her hands twisting together. "That depends."
It wasn't a complicated question. Jack didn't want her take on the crisis in Syria. Why would a simple dinner invite come with conditions? "On what?"
Becca looked over both shoulders, as if to check they were still alone. Or as alone as you could get in a three hundred-seat theatre full of people milling about from the lobby to the dressing rooms. "Are you just lonely, Jack? Because of Ty?"
"I'm a grown-ass man. I can eat by myself," he growled.
"I know. I guess my real question is, do you want to have dinner with just anyone? Or do you want to have dinner with me?" She fluttered her hands up to cover her heart.
Now he got it. Well, he didn't get why she had the crazy female insecurity, but at least he knew what she was driving at. "I want to have dinner with you. Only you. Not because we used to be good friends. Not even because we've slid pretty well back into those roles. And not just dinner." Jack grasped her chin between his thumb and forefinger. "You're a beautiful woman who heats me up every time you slide those cool lake eyes over me. With enough talent and know-how and passion for my business to make for interesting conversation. So what I want from you, Becca, is a date."
To his utter surprise, she didn't blush again. Or look away. Or for that matter, look flustered at all. Instead, she mimicked his pose, putting her hand to his mouth. Rubbed her soft thumb in a slow glide across his lower lip. Her eyes darkened from the clear blue of Lake Harriet in the summer to the darkness of a winter's night.
"Well, why didn't you say so? Of course I'll go out with you."
No matter how many he tried on for size, women never failed to confound him. Jack didn't know what he'd said to peel off her timidity. Didn't care, either. Just looked forward to an evening filled with more surprises from the woman he was discovering he liked even more than the girl he used to adore.
Website | Blog | Pinterest | Twitter | Goodreads | Amazon Author Page |Facebook
Bio: Christi Barth earned a Master's degree in vocal performance and embarked upon a career on the stage.  A love of romance then drew her to wedding planning.  Ultimately she succumbed to her lifelong love of books and now writes contemporary romance.  She is the award-winning author of the Aisle Bound series. Christi is President of the Maryland Romance Writers and lives in Maryland with her husband.
❅❄❅❄❅❄❅❄❅❄❅❄
Thanks to a transatlantic house swap, California girl Ashley Turner is finally going to fulfill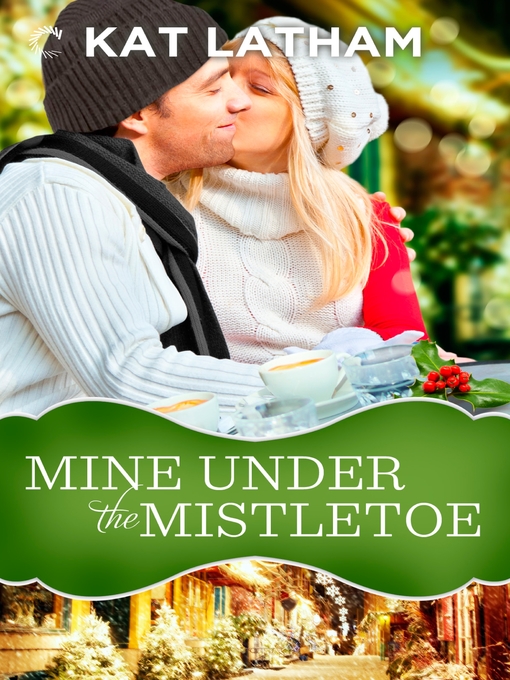 her lifelong dream of a proper English Christmas. Her holiday plans did not include a sexy stranger climbing into her borrowed bed in the middle of the night. But in the light of day, Ashley can't help but wonder if Santa has delivered early…
Game designer Oliver Stansfeld can't wait to leave dreary London–and all its difficult holiday memories–for sunny San Diego. But a freak ice storm and a grounded plane have forced him back to his already-occupied flat. To make up for the mix-up, the least he can do is show his pretty houseguest where to get the perfect Christmas tree before he leaves.
The more time they spend together, the more their attraction grows, and soon Ashley is tempting Oliver to give in to the spirit of the season and snuggle up for the rest of the winter. As the ice melts and flights start taking off again, he must choose between giving in to the past or risking his heart on a chance at love.
Buy it at: Amazon.com | Amazon.co.uk | Amazon.ca | B&N | Carina Press | iBooks | Kobo | Google Play | More buying options
Love is on her wish list…but can she convince a cheeky Brit that he's the man to deliver it?
Ashley braced one hand on the wall and the other on the banister, trying to avoid knocking off the holly wrapped around it while also attempting to hobble down the stairs without putting too much weight on her bad foot. About halfway down, she could see into the living
room stretched out below her. Ollie sat with his back to her, facing their tree. He must've heard her because he turned around then jumped up and rushed toward her. "Let me help."
"I'm okay."
But he didn't listen. Instead of acting as her crutch, the way she'd expected him to, he stopped a couple of steps below her and wrapped his arm under her butt, lifting her into the air. "What're you—?"
"Rescuing you. Isn't it obvious?"
Yesterday she'd caught glimpses of a man preoccupied by something, a man who seemed to be struggling with sadness. Today she was faced with Charming Ollie, a man she could fall hard for. "You make my head spin, Ollie."
"Sorry. Did I pick you up too quickly?"
"Something like that." She'd started falling for him quicker than she'd ever experienced before. His caring gestures yesterday—from worrying about her boots to taking her to the hospital to helping her set up her tree when he clearly didn't like Christmas—all tugged at her heart. She'd never been one to jump into romance, but Ollie tempted her. Every single bit of her.
Yet he would leave her soon, and after their separate Christmas breaks they would resume their normal lives on opposite ends of the earth. Starting something with him now would just open her to heartbreak and guarantee that she spent Christmas longing for yet another person she could no longer have in her life.
He carried her to the couch, one hand sliding up her butt to brace her back as he lowered her to the cushions. God, she wanted him. She gave him a mock teacher's glare. "Was that completely necessary?"
Looking as innocent as her guiltiest students, he said, "Yes, miss. You wouldn't have wanted me to drop you, would you?"
"Hmm." But before she could decide whether to chastise him further, he crouched and lifted her foot until her heel rested on his thigh. He rolled the bottom of her jeans leg up and gently pulled her sock down to expose her ankle. She would've pulled away, but his stubbornness yesterday still clung to her memory. Let him ease his worry or they'd never get out of here.
He skimmed his fingertips across the light bruises, taking several moments to examine her from all angles.
"Looks okay," he murmured, as if he couldn't really trust her skin color to tell the truth about the wreckage that lay beneath it.
"Are you a doctor?"
His cheeky smile returned. "No, but I can play one quite convincingly, if that's what you're into."
Buy it at: Amazon.com | Amazon.co.uk | Amazon.ca | B&N | Carina Press | iBooks | Kobo | Google Play | More buying options
Bio: Kat Latham is a California girl who moved to Europe the day after graduating from UCLA, ditching her tank tops for raincoats. She taught English in Prague and worked as an editor in London before she and her British husband moved to the Netherlands. Kat's other career involves writing and editing for charities, and she's traveled to Kenya, Ethiopia and India to meet heroic people helping their communities survive disasters.
You can usually find Kat on her blog (katlatham.com), Twitter (@KatrinaLatham), Facebook (facebook.com/KatLathamRomance) and Goodreads. She hopes you'll hang out with her there!